Yaara Rozner Laizé
This series of photographs is part of a larger series bearing the same name. These images represent a physical and mental journey on the Trans-Siberian Railway from Moscow to Ulaanbaatar, the Mongolian capital. Due to its enormous size and rich history, Russia contains a fascinating variety of landscapes, people, and phenomena. Being "in Russia" is sometimes what you expected it to be, but other times it breaks all the myths, and it's so surprising and mind-blowing, just when you feel you have already seen it all.
---
---
BIO: Yaara Rozner Laizé is an Israeli photographer and 'slow travel' blogger currently living and working in France. As a traveler specializing in culture-focused, in-depth trips to less-traveled destinations, the past few years of her life were dedicated to travel photography. She is continuously creating personal and commercial projects.
---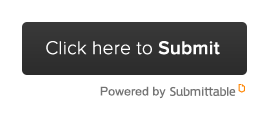 Keep Reading! Submit! Inspire Others…
---
If you enjoy these travel stories, please donate $5… We're committed to remaining advert-free and so your support makes all the difference. Thanks again.
---