Meg Freer
Kingston is full of old limestone buildings in various stages of renovation. Kingston, Ontario.
---
St. Lawrence II Portsmouth Olympic Harbour is the home of the St. Lawrence II, a tall ship custom-built in 1953 that operates outdoor adventure programs and has voyaged throughout the Great Lakes and the Atlantic Ocean. Kingston, Ontario.
---
View from Kingston General Hospital's 9th floor on a December evening, looking out over Lake Ontario's shoreline. Kingston, Ontario.
---
View on a July evening of a new building in an industrial area. Kingston, Ontario.
---
View across the city on a November evening.
---
BIO: Meg Freer grew up in Montana. She now lives in Kingston, Ontario, where she teaches piano, writes poetry and enjoys outdoor activities year-round.
---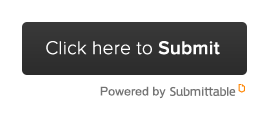 Keep Reading! Submit! Inspire Others…
---
If you enjoy these travel stories, please donate $5… We're committed to remaining advert-free and so your support makes all the difference. Thanks again.
---