Lawrence Bridges
Solo things, sad things alone, fresh things headed for destruction in the dark, the loneliness of months of confinement against disease, harm to others, one's own death, this is what these five photographs represent. In a word: unease. These photos reveal our aloneness when time freezes. They catch us in our alienation from the world. We are all orphans in an unfriendly reality except in moments we can capture and feel alive briefly, in the time it takes for the shutter to click and light to find us.
---
---
BIO: Lawrence Bridges is best known for his work in the film and literary world. His poetry has appeared in The New Yorker, Poetry, and The Tampa Review. He has published three volumes of poetry: Horses on Drums, Flip Days, and Brownwood. As a filmmaker, he created a series of literary documentaries for the NEA's "Big Read" initiative, including profiles of Ray Bradbury, Amy Tan, Tobias Wolff, and Cynthia Ozick.
---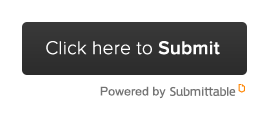 Keep Reading! Submit! Inspire Others…
---
If you enjoy these travel stories, please donate $5… We're committed to remaining advert-free and so your support makes all the difference. Thanks again.
---