Kevin Koranteng Cheeseman
Africa is music, and music is Africa. There are countless cultures and countless traditions across this grand continent, but they share one thing: music. The music of Africa is a layered tapestry of depth and meaning. It's woven into all aspects of life, from the mundane to the divine. It is joy, sadness, and everything between, but above all, what stands out the most in the music of Africa is that it is a language. It is multidirectional communication among performer, dancer, audience, and spirit.
Whilst travelling six thousand miles away in India, I had a sudden pulsatile urge to visit my native Africa and, in particular, to visit Burkina Faso. As if by magic, a stranger with whom I was engaged in conversation about my sudden urge happened to have just been to Burkina Faso. He gave me all the contacts I needed, and off I went.
---
The destination was Bobo Dioulasso. Bobo is located in the western region of Burkina Faso, not far from the borders of Mali, Ivory Coast, and Ghana. Burkina Faso translates to "land of the honest men," and the people of Bobo Dioulasso exemplified that.
I lived with a group of musicians who plied their trade as instrument makers at BaraGnouma by day and forged their status as masters of Burkinabe music by night.
African music may not be for everyone, but there is one undeniable fact that can be gleaned from listening to the music: the extraordinary musicianship.
---
BIO: Kevin Koranteng Cheeseman is an engineer, a social entrepreneur and a fledgling author. He is author of Monsoon Diaries, An African in India, the travel memoir and Asemsebe, a book of theosophical poetry. www.studiokoje.com
---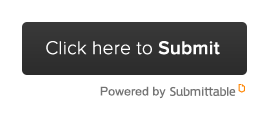 Keep Reading! Submit! Inspire Others…
---
If you enjoy these travel stories, please donate $5… We're committed to remaining advert-free and so your support makes all the difference. Thanks again.
---