Birgit Hedwig Wildt 
Canary Wharf
06.00. You are on duty. You face me but don't see me. I have the better angle from my flat. You turn to your notebook at a standing desk. You gesticulate. You dance between the MacBook and iPhone. You are tall, slim, chic. Are you my type? No! And who is looking for their type anyway? Your shirt hangs loose. You seem restless. You doodle something on your screen, surely not a message for me. Are you an analyst? A trader! Be careful with smear marks! The cleaning staff is off, the laundry is closed. It seems you have calmed down. Me too!
Tower Hamlets
The gate closes automatically. I scoot. Up and down the parking lot. Left and right deserted cars with leaf-covered wheels. When I'm early or late, I might be lucky. Not a soul. These are tranquil moments. Three buildings frame the parking lot. Each building has sixty households. Each household could use the parking lot for eight minutes, night and day. I am two minutes over time. I did my math. Possibly, another minute until somebody turns up. Am I paranoid? Yes! But now, I feel free. I scoot. Up and down the parking lot.
Lewisham
Every day I go shopping—online. I can see the shape and texture but don't recognize the colors. I'm color blind. I use my credit or debit card. I like the excitement of delivery. Happiness in small doses! Then, I send everything back. I only need food, but food delivery isn't fun! Too many problems: the fight with the packaging, the cleaning of surfaces, hands, and arms—that comes later. I won't win the battle. Or the beauty contest this year! The antiseptic spray is my best friend. It treats all cuts.
Southwalk
In my dream, I visit the Tate. I stand in the middle of the Turbine Hall. Words spin around me in a multiform of tones. The voice level increases, as does the movement. I loathe being approached. Any form of spectator involvement isn't for me. Speech and touch haunt me. I prefer silence. I prefer distance! I prefer order, the order of looking and only looking. Look and stay away! But nobody seems to care. High pitched voices slap me. Can't you read my distress? No! I start to panic but don't speak up. I never do. I never hit the streets shouting out. I gaze at the ceiling until the lights start to flicker.
Windsor
Yesterday, the queen said, the streets "are filled with love," but nobody went out. We clap from our doorsteps and tweet to stay in touch. I bend over the window sill to join your spirit of exercise. You row and lift weights, and I play Bach to cheer you up.
"Enjoy life," I say as I eat with Ottolenghi.
"What about dinner with Heston?"
I look at you, but you look at Titian, locked up in the National. I loved the Venice Simplon Orient Express, and thank you for the link.
Wandsworth
The atmosphere is lively. Runners drop heavily onto benches: a figure, a garment, the smell of perspiring bodies—gross! You enjoy it. I don't. April showers mean less traffic, but it is June, the sun is out, and so is everybody else. I thought the west might be quieter, but Battersea Park is in full swing, and we shouldn't be here. We crossed boroughs. "There are also great parks in Tower Hamlets," I say.
"Victoria Park," you say, leisurely ignoring the ping. We are tracked.
Lambeth
Hooray! I am out! I use hot spots of transmission like buses, tubes, and taxis. I go to coffee shops and shopping malls. I visit galleries and restaurants, keep my distance, and track my movements. I leave the block and take stock of my locations. I swap my privacy for data exploitation. Be my guest! Credit cards and bank transactions, I pass my data on to you and tell you what I did or do. And yes, I can easily be identified and shared. Help yourself!
Islington
King's Cross. St Pancras. I take the first train to Brussels. Security goes smoothly. The permit has been accepted. No queues; I am one of a few. I am a regular. I am a transfer traveler. I switch in Brussels, then Cologne. I have to be quick for the connecting trains. I find a seat in the middle of an empty carriage, vacant and disinfected—no bistro on board. I won't eat or drink. I sit quietly, waiting for updates. No alerts yet. It's calm today. I'm calm today. Bon voyage!
Paris, 7th arrondissement
We are cohabiting for months. I am getting used to you. We share the same time and the same space. You try to catch me, and I try to be ahead of you. I understand the game. Like today! I am following the competing surge to Le Bon Marche. You accompany me, but you are not my accomplice. We are living in a tense relationship. I am always tense! Turning left, right, avoid clinking glasses, just a small exchange of glances—little nods. The atmosphere is edgy, and so am I. It's time to go.
Hackney
Early Monday. I am scooting around the block and assemble ideas. I think of short stories. I'm a story collector! Local stories! Sometimes, if permitted, I travel to Paris or Brussels. I am on the waiting list. Then, I write about current affairs: stories wrapped in fiction and topped up with my own experiences. I don't write anything fancy. That's not my style. I write short pieces, a few sentences with a little kick or twist. Sudden fiction, I call it, that's when something happens.
---
BIO: Birgit Hedwig Wildt is a London-based German author of the short story "who needs Bollywood". "CUTOUT" is their local response to COVID-19. Photo below by the author.
---
Cover Photo: Pexels @Negative Space.
---
If you enjoy these travel stories, please donate $5… We're committed to remaining advert-free and so your support makes all the difference. Thanks again.
---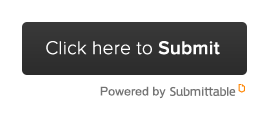 ---