CALL FOR SUBMISSIONS: https://wanderlust-journal.submittable.com/submit
We accept submissions on a rolling basis with a variety of themes and focus.
Be specific. Be generous. Take us with you. We're interested in your journeys, the dark underbelly, the compulsions and the incredible moments of joy that split you open. Tell a story rooted in travelling. So please: Take us with you.
GUIDELINES:
Please include a cover letter with a short bio (add a link to your own website if you like).
Word count of 2000 max. Submit in Word doc. Double spaced. With your name and title of the piece on each document. Times New Roman. 12 pt.
Previously published work is accepted, just give a link or acknowledgement in your cover letter.
We're looking for a conversational and informal tone that is well written.
For photos see the other submittable form specifically set for images as it will allow you to submit up to 5 images. They need to be high quality.
Please contact us if you have any questions that can't be answered by using the contact page.
Send your submissions for review to: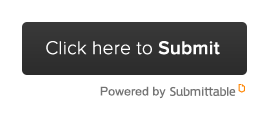 And thank you, thanks for being part of this incredible community. Please share the website with your friends.