CALL FOR SUBMISSIONS:
https://wanderlust-journal.submittable.com/submit
We accept submissions all year.
As there has been such an incredible response, we opened this up even further. No longer just once a month, we will publish one essay narrative or set of photos three times per week, starting January 2018. We're thrilled to share your stories.
Thank you for trusting us.
Sign up to follow the website and receive these direct to your email address. (Nothing is passed on, all information stays with us.)
Become a Patron!https://c6.patreon.com/becomePatronButton.bundle.js
We're curious to hear from those who just love to wander. It's a compulsion, a restlessness that keeps many of us on edge and on the move. Mythology talks of the wandering fool, the messenger archetypes and here you can read in our own words all about our motivations and inspirations and include your own.
Be specific. Be generous. Take us with you. We're interested in your journeys, the dark underbelly, the compulsions and the incredible moments of joy that split you open. Tell a story rooted in travelling. So please: Take us with you.
GUIDELINES:
Please include a cover letter with a short bio (add a link to your own website if you like).
Word count of 2000 max. Submit in Word doc. Double spaced. With your name and title of the piece on each document. Times New Roman. 12 pt.
Previously published work is accepted.
We're looking for a conversational and informal tone that is well written.
Photos, essays, art, cartoons, prose and poetry are all accepted. Encouraged.
For photos see the other submittable form specifically set for images as it will allow you to submit up to 5 images. They need to be high quality.
Please contact us if you have any questions that can't be answered by using the contact page.
Send your submissions for review to: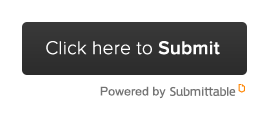 We will be in touch within three months. We look forward to reading your work.
And thank you, thanks for being part of this incredible community. Please share the website with your friends.
If you can, please consider donating to this all volunteer and commercial free project.
If you enjoy this journal, please consider becoming a Sustaining Patron with a recurring monthly donation of your choosing, between a cup of tea and a good lunch. It takes me hundreds of hours a month to curate, market, and publish, as well as thousands of dollars to sustain. Your support really matters.